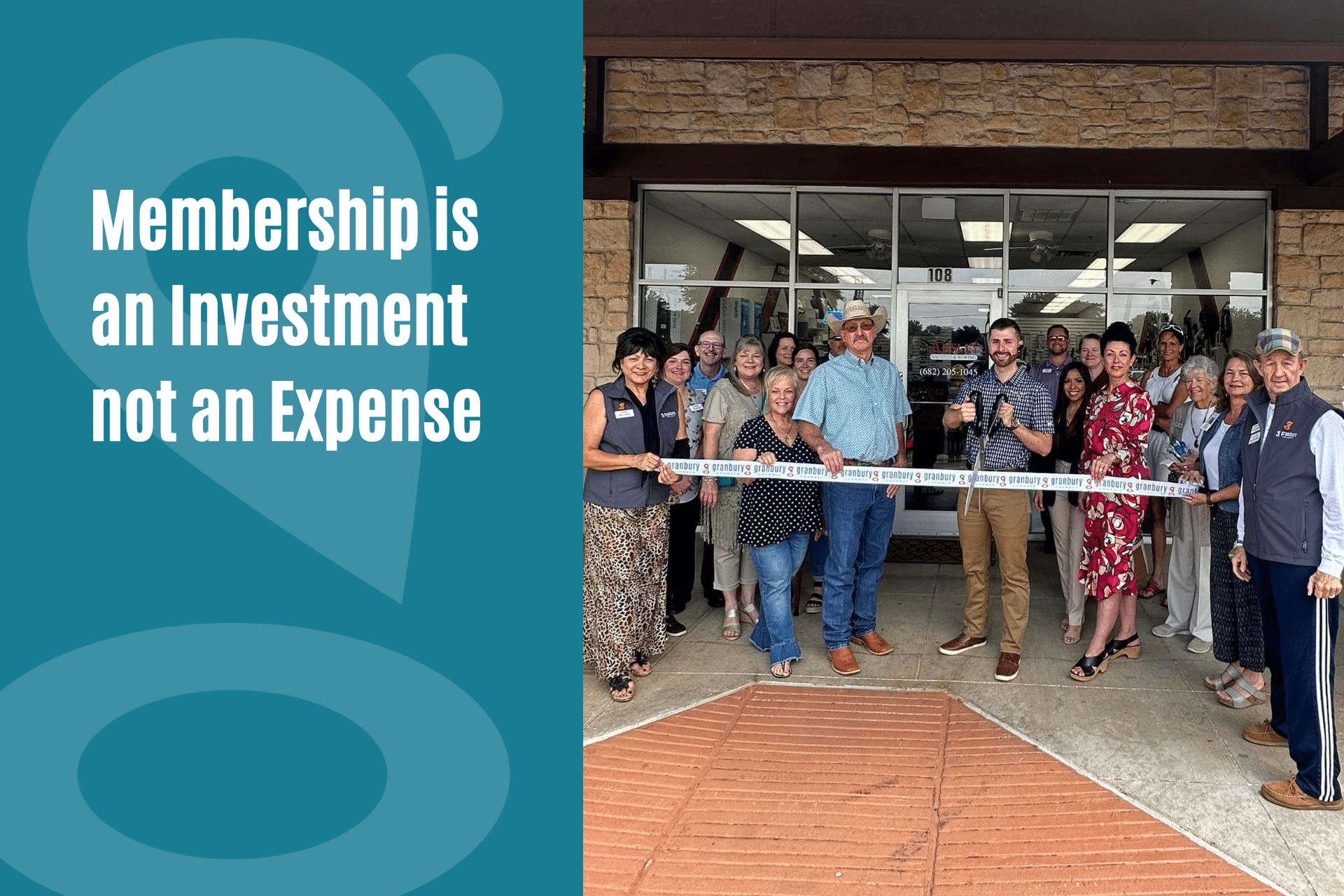 Membership Is An Investment, Not An Expense
Membership organizations, like a chamber of commerce, are undergoing dramatic transformations as a number of companies, nonprofits, and service businesses create monthly membership levels as a way to build cash flow and encourage doing business with them.  For decades, there were chambers of commerce, civic clubs like Rotary, Kiwanis, and Optimists as well as fraternal organizations that were membership based.  The proliferation of 'member benefits' has caused chambers of commerce to reassess their relationships with their members.
The Granbury Chamber of Commerce spent decades on a membership platform that was based on the number of employees that a business had.  If you had 1-5 employees, members paid the lowest rate; however, if you had 100+ employees, the membership was significantly higher.  The theory was simple—larger businesses can afford to pay more, and if you were a financial institution, not only did you pay a higher rate, but you also paid an amount based on the deposits in your bank.  It was not unusual for banks in the 1990s and early 2000s to pay upwards of $100,000 for chamber memberships in larger metro areas.
Even though memberships were based on the number of employees, the benefits that members received were identical at all levels.  Following the banking crisis in 2008, a significant number of banks began reassessing their investments in local chambers of commerce citing their financial commitment versus their implied benefits.  Thus, the tiered membership concept was born…any business could join at any level based on a series of direct and indirect benefits…the more that the company invested, the greater the number of benefits derived.  With a membership system like this, chambers of commerce quickly found that they could welcome any kind of business seeking membership-based benefits.
When the Granbury Chamber of Commerce transitioned to tier-based membership levels, we found that while most members continued to be basic business members, there were many more that valued the extra benefits that came with one, two, or three-tier higher memberships.  By placing a value on the services provided by the Chamber, we can offer members a variety of marketing options without asking for any additional monies.  This is why we talk about chamber membership as an investment and not an expense…and why joining a local chamber of commerce is still one of the best ways to build visibility for your company.
Written by VYBE Marketing